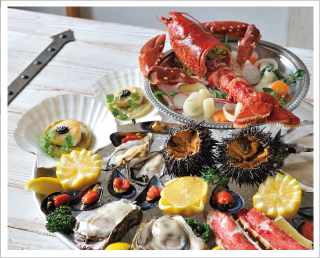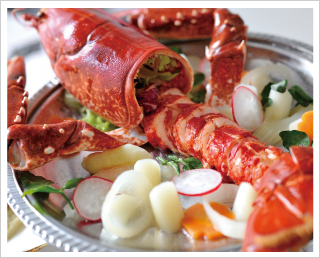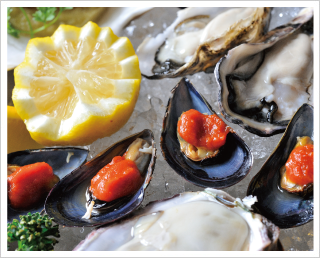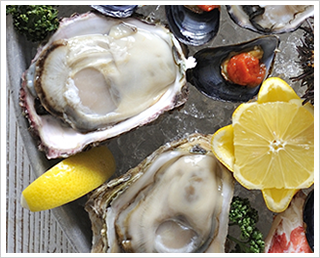 《FRUITS DE MER》
Fruits de Mer<Assorted Seafood fortune>
Anything in the French oyster bar

、

First we will order Oyster Platters

。


The oyster will play the leading role, trays will come out with luxurious seafood such as Omar, Ise shrimp, crab, scumby, abalone and sea urchin

。

The top of the table is exactly like

Fruits de Mer

!

You will be happy.

( How is it like an important anniversary?
We will arrange it according to customer's request as you like。
Because it may take days to stock ingredients such as Omar、
Please make a reservation 2 days in advance。
5,000yen per person(Tax included)You can make a reservation for 2 of more people. The picture is a couple of 6,000 yen for one person。The content varies according to the season)
In addition ,please note that cancellation on the day can not be done.